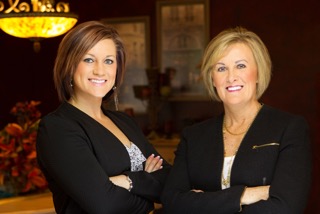 Born and raised in Idaho Falls I have always considered Southeast Idaho my home. As a native, I have seen the many changes and growth that Idaho Falls and Bonneville County have experienced.
I have been a licensed realtor for 28 years and have truly enjoyed my real estate career. I take pride in the fact that many of my clients have become friends. I love working with first time homeowners and love the enthusiasm they show when looking for their dream home. I also have the experience to work for investors and previous home owners and dedicate myself to provide the highest level of service available.
With my experience and knowledge of the local Real Estate market, I am confident that I can provide you with exceptional customer service where every detail of the transaction is taken care of. I take pride in my work as a real estate agent and remain informed and up to date on changes in our city, county, and the local real estate market.
I am very proud that my daughter, Brittney Robertson, has decided to follow in my footsteps and we have teamed up to provide the best customer service possible.
My success over the last 28 years is reflected in the satisfaction of my past clients and I would be honored to help you with your next Real Estate transaction whether it is buying your dream home, selling a current home, or purchasing investment property.